IREROBOT is really excited to announce that has joined the Kinisis Ventures Ltd (KV) portfolio of companies. The stakes are higher now, and we are ready to develop amazing products that create a higher sensory experience for the user, and with the help of KV team, expand into new and exciting markets like Metaverse, XR, VR, gaming, smartphones, smartwatches etc.  
You can read more about it in the article from the link below, that was published in Gold News:
IREROBOT gets €300,000 seed funding from KV FUND I to fuel the development of its haptics and robotics technologies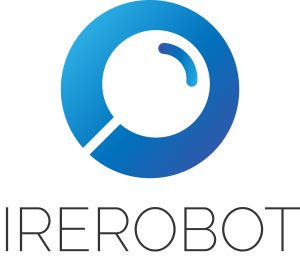 IREROBOT, a Nicosia-based company founded by Evagoras Xydas, assembled an incredible team with expertise in the fields of electronics, design, usability, and human-machine interaction. "Our vision is to become an international player in haptics. Our innovations are poised to be disruptive forces in the space where technology stimulates and simulates the physical sensation of touch & feel in the digital world," Evagoras stated.
IREROBOT's proprietary technology, protocol, and algorithms are the foundations for developing, designing, and building a wide spectrum of interfaces, wearable, and other devices that enable sensory-enhanced experiences. The company's work aligns with the accelerated movements of the Web3.0 space, where the way humans interact with machines will continue to drive technological and commercial revolutions.  
The company's flagship project ACETT was funded through a SEED grant awarded from the Research and Innovation Foundation of Cyprus. ACETT stands for Auditory Communication Enhancement Through Touch, and the wearable device enables "sound experiences" through touch. While working on ACETT, the IREROBOT team developed its proprietary algorithms, software, hardware, and methodologies, which are now the foundational components for IREROBOT's wider haptic applications that may apply to smartwatches, smartphones, VR/XR-Sets, and other human-machine interfaces including within Web3.0 applications.
"The commercial applications of the technology that Evagoras and his team are developing can be globally relevant, sector disruptive, and even category-defining.  The way humans are interacting with machines in the evolving new digital world will disrupt many sectors and industries such as gaming, mixed-reality training/education, Web-commerce, etc.," said Yiannos Georgiades, co-founder of Kinisis Ventures, by way of explaining KVF's €300,000 investment in the company.
"We are entering an exciting new chapter in the life of IREROBOT and we look forward to expanding our team and partners to help push our technology and innovation even closer to internationally viable, competitive, and scalable commercial products," Evagoras added.
Who is IREROBOT:
IREROBOT is a software and hardware company in the evolving robotics and haptics sectors. Its proprietary technology, protocol and algorithms are the foundation for developing, designing, and building a wide spectrum of interfaces, wearable and other devices that enhance and / or enable greater human sensory experiences.  Their industry disruptive technology in haptics, stimulates the senses of touch, especially to reproduce in remote operation or computer simulation, the sensations that would be felt by a user interacting directly with physical objects. 
Who is Kinisis Ventures Fund I: 
The KV Kinisis Ventures Fund RAIF V.C.I.C. Plc, is the first CySEC-registered Venture Capital fund focusing primarily on Cypriot start-ups. The Fund's strategy and focus is to leverage the investment advisory team's USA experience to help capitalize disruptive Cypriot innovation that can differentiate, compete and scale primarily in the USA and other key international markets